History
Kadidiri Paradise is the first and the oldest hotel that was built in all Togean islands in 1994, long before this destination became popular. It was founded as a small guest house in Wakai by Hunce Yusuf, a local businesswoman who first realized touristic potential of Togeans. As a result of her work, two small simple huts from palm branches had appeared on Kadidiri island and welcomed first divers. Later more comfortable bungalows were built, and the hotel became a popular spot for experienced divers who were not afraid of exploring new waters. They discovered and put on the map almost all diving sites we now know – for example, WWII Bomber B24 wreck. Now Kadidiri Paradise is a family-run business that employs around 30 people from nearby villages and welcomes hundreds guests from all over the world every year.
Accommodation
Bungalows
Kadidiri Paradise has 30 wooden bungalows in front with a sea view and at the back with a garden view. All bungalows have private bathroom with European toilet, a sink and a shower.  We have bungalows with double bed, twin beds, and a double bed combined with a single bed. All bungalows have fans.
Water
We provide fresh running water 24/7. However, there is no fresh water on Kadidiri. We transport it every day from Wakai by boat and then pump it into every bungalow's water tank. That's why we have a water saving policy and appreciate when our guests support it.
Electricity
Our electricity is run by a generator. We provide it by schedule: from 5-6PM till 11PM every day.
Internet connection
Mobile signal is weak, but it works fine from the beach. However, you can use it for calls and SMS only. There is no EDGE, 3G or 4G connection.
You can buy data vouchers to access the Internet. The connection is decent for emailing.
We offer three meals a day (included in accommodation price). Breakfast is in European style (pancakes, toast bread, fruits, jam). Lunch and dinner are of mixed Indonesian and European cuisine: rice, fresh fish from local fishermen, fried or roasted chicken, beef and potato stew, fresh vegetable salad,  steamed vegetables, pumpkin soup and others. We also offer vegetarian menu by request.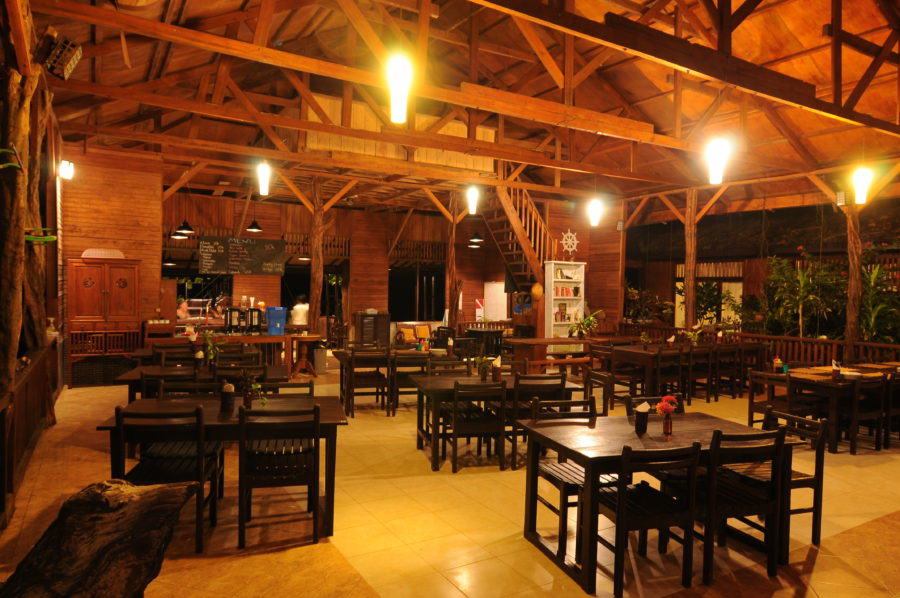 Our bar offers cold beer and soft drinks, juices, smoothies, fresh fruits, and snacks. Our special treat is a coconut water from young coconuts. Also we offer tropical cocktails, happy hour is daily at 5-7PM. You can also enjoy free coffee and tea all day long.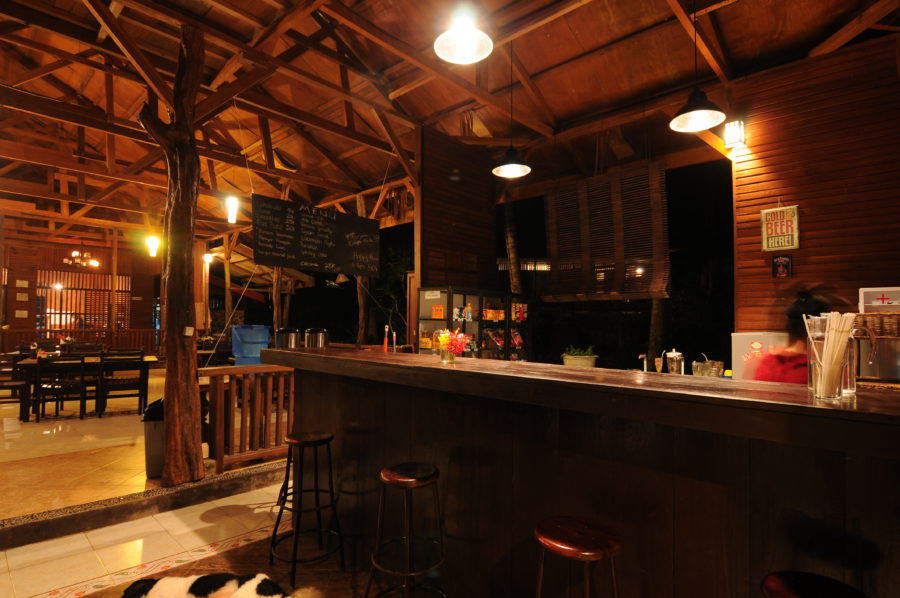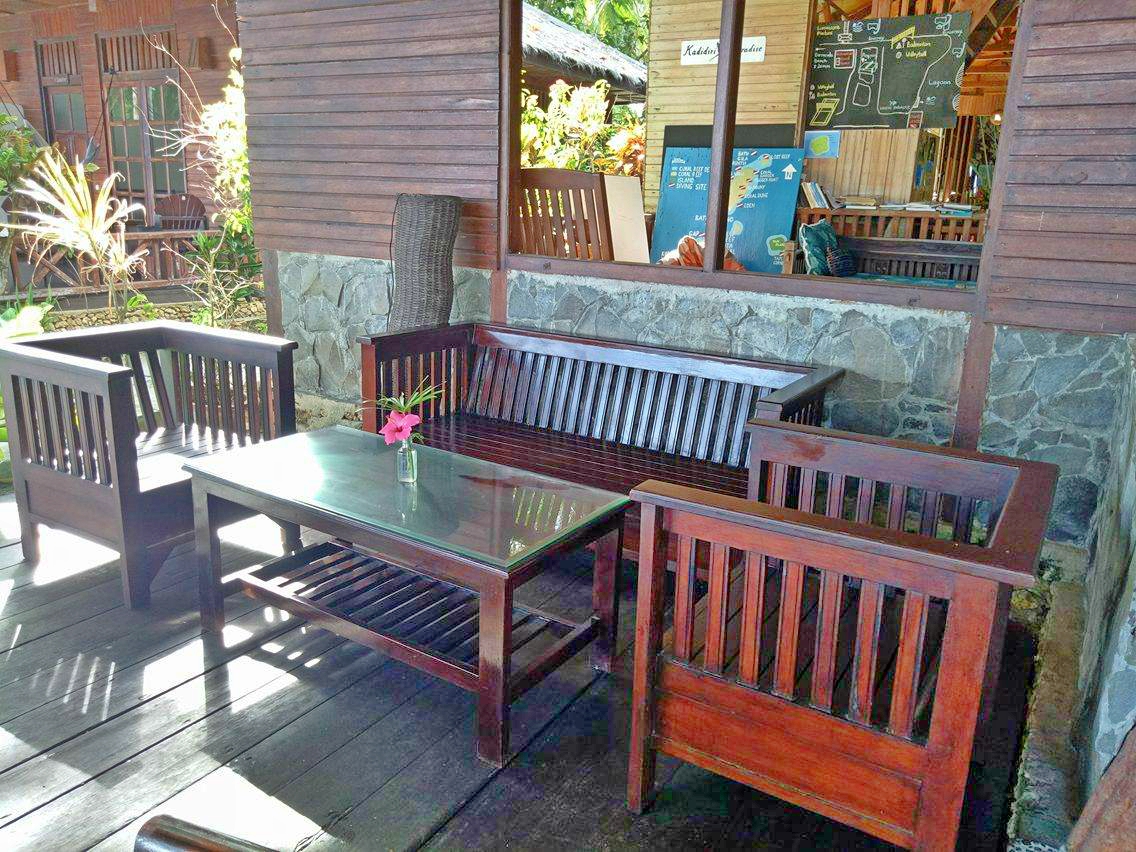 Common area
In our cozy common are you will find board, card games, coloring books, books about diving and marine life. Here we also gather all interesting and useful information about Togeans: local nature, interesting sites, boat schedule and geographic maps. Also here our guests will find all information about diving: text books and maps of local dive sites.