More than 20 years of experiences
With the passion for the ocean and the help of the local boatman, Kadidiri citizen have always been exploring and finding dive site all around the Togean Islands. Since the very beginning, our curiosity and our respect for nature and for the habitat of the Togean islands brought us a deep knowledge of the underwater area.
Come with us and enjoy amazing journeys and extraordinary encounters, with respect for the environment, in the most experienced dive center of the Togean Islands.
Discover Scuba Diving
Try diving for the first time
Want to try diving without committing to a full course? This experience is for you! The Discover Scuba Diving is a ½ day long program that includes the very basics of diving theory, one skill session in the confined water and a dive up to 12 meters in the open water around the Kadidiri Island. This is a great way to try diving for the first time, or just to get out and see the reef if you've never done it before and have limited time.
Kadidiri Paradise Dive Center
Listen to your dive briefing or attend your class on the terrace of our dive center and appreciate a relaxing surface interval on our new 15-person boat.
Ready for almost every need, our equipment room offer a panel of recent and well maintain regulator and BCD and a large choice of size to fit everyone! First experience, beginner or skilled diver, you will always have with you friendly, passionate and well trained scuba-diver to answer your questions, organize your dive trips and guide you in the underwater world.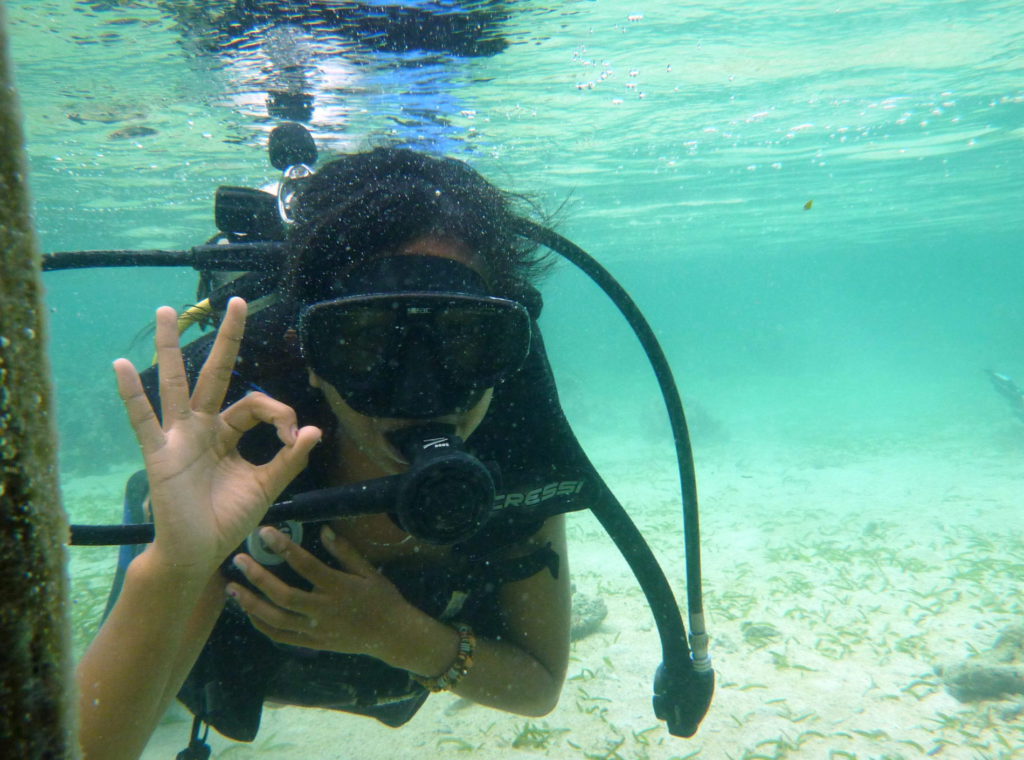 Introduce your children to the underwater world in a safe and fun way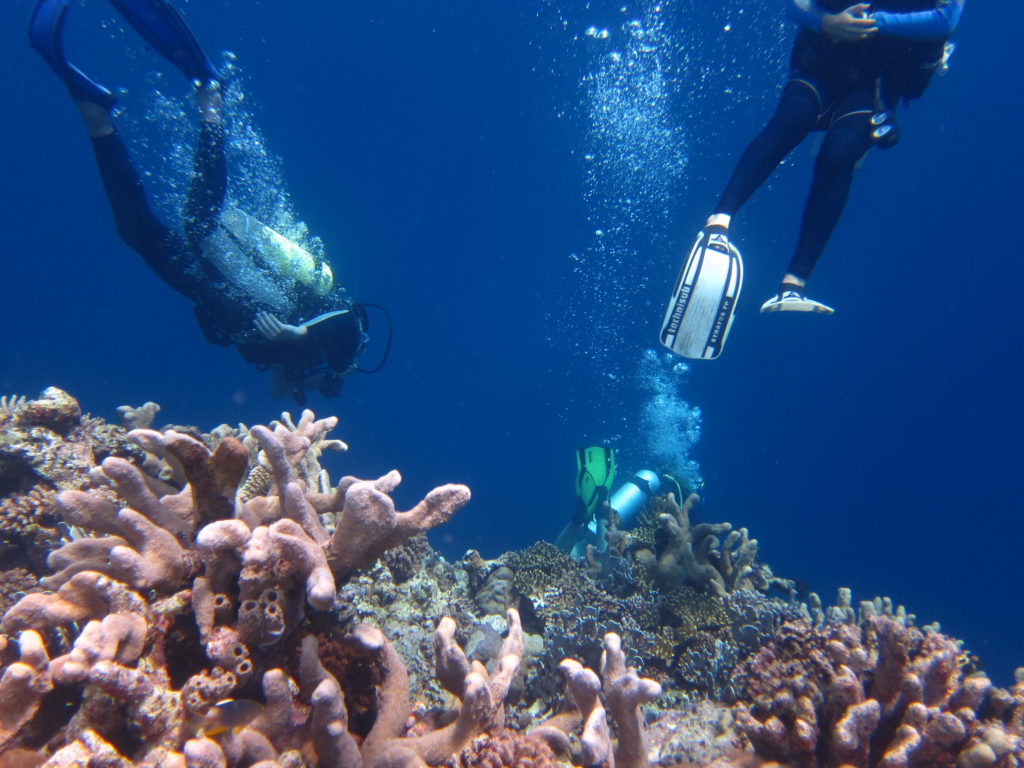 Our dive center offers diving courses for different levels of experience.